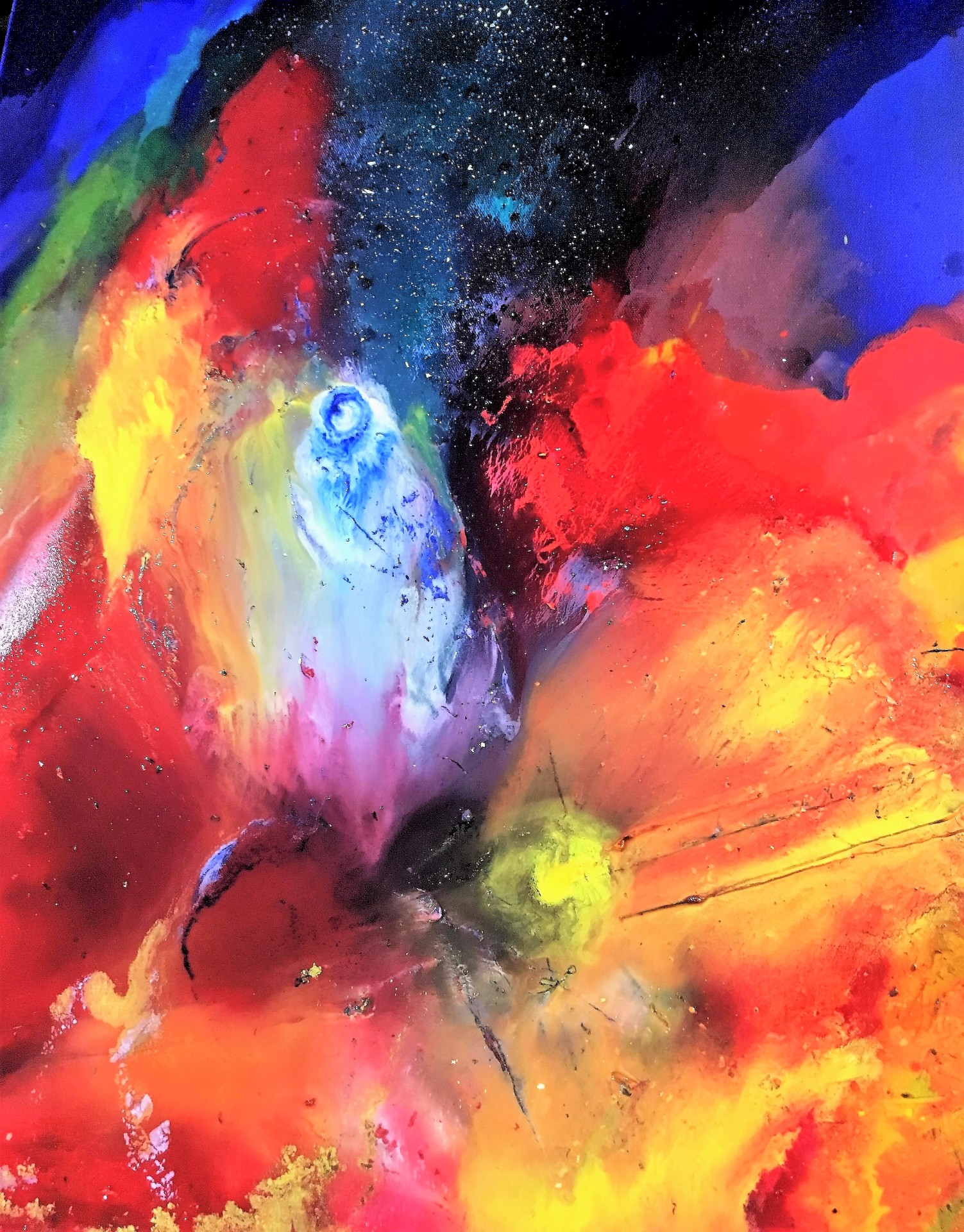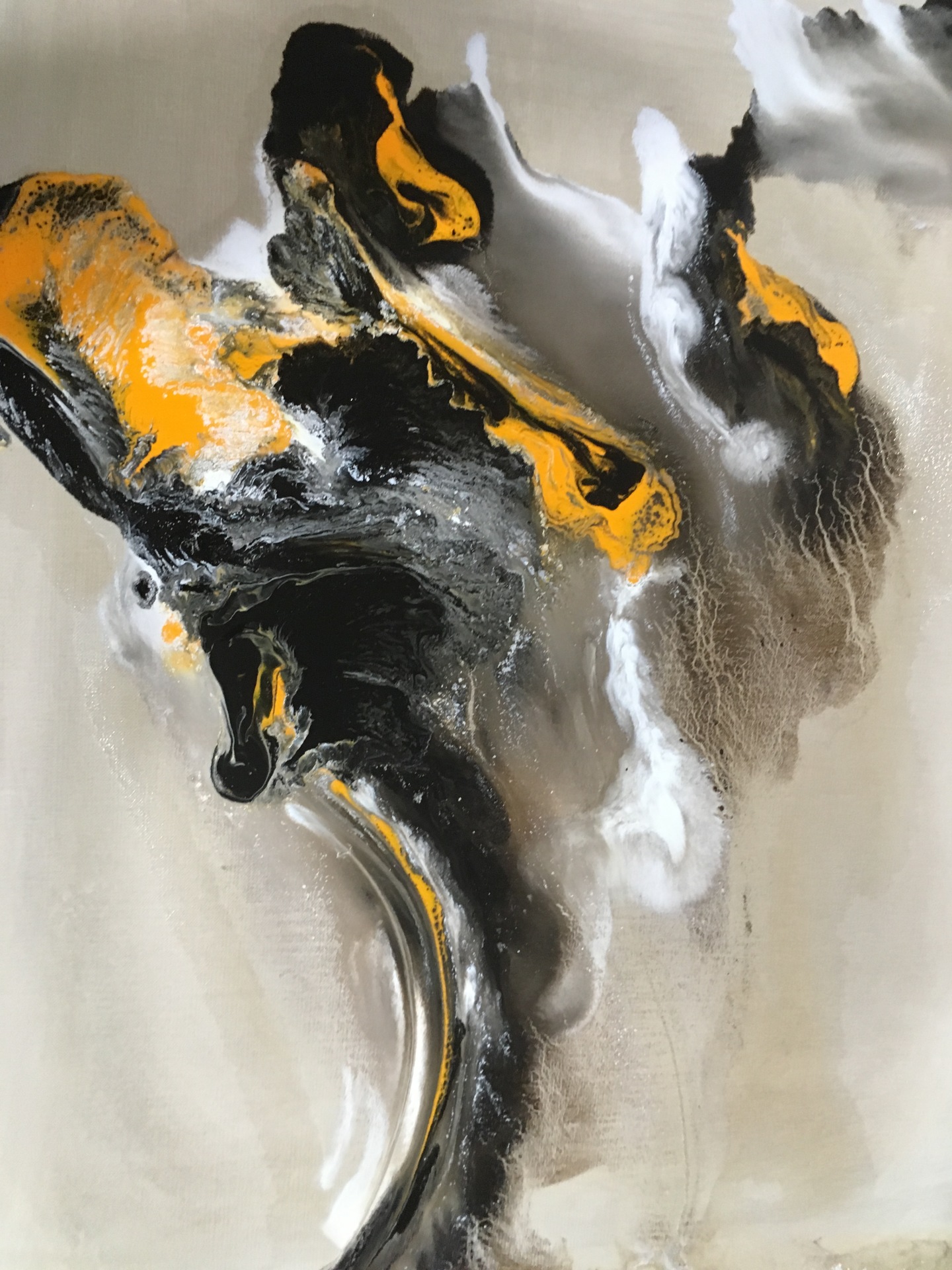 ​​
A bright, vivid art work that will brighten up any office or home .
"Cosmic Chicken" started as a painting of a parrot and soon become a mulitcoloured abstract. I love the bright colours and fun design.


Oil on canvas
76x60x4cm
 $450​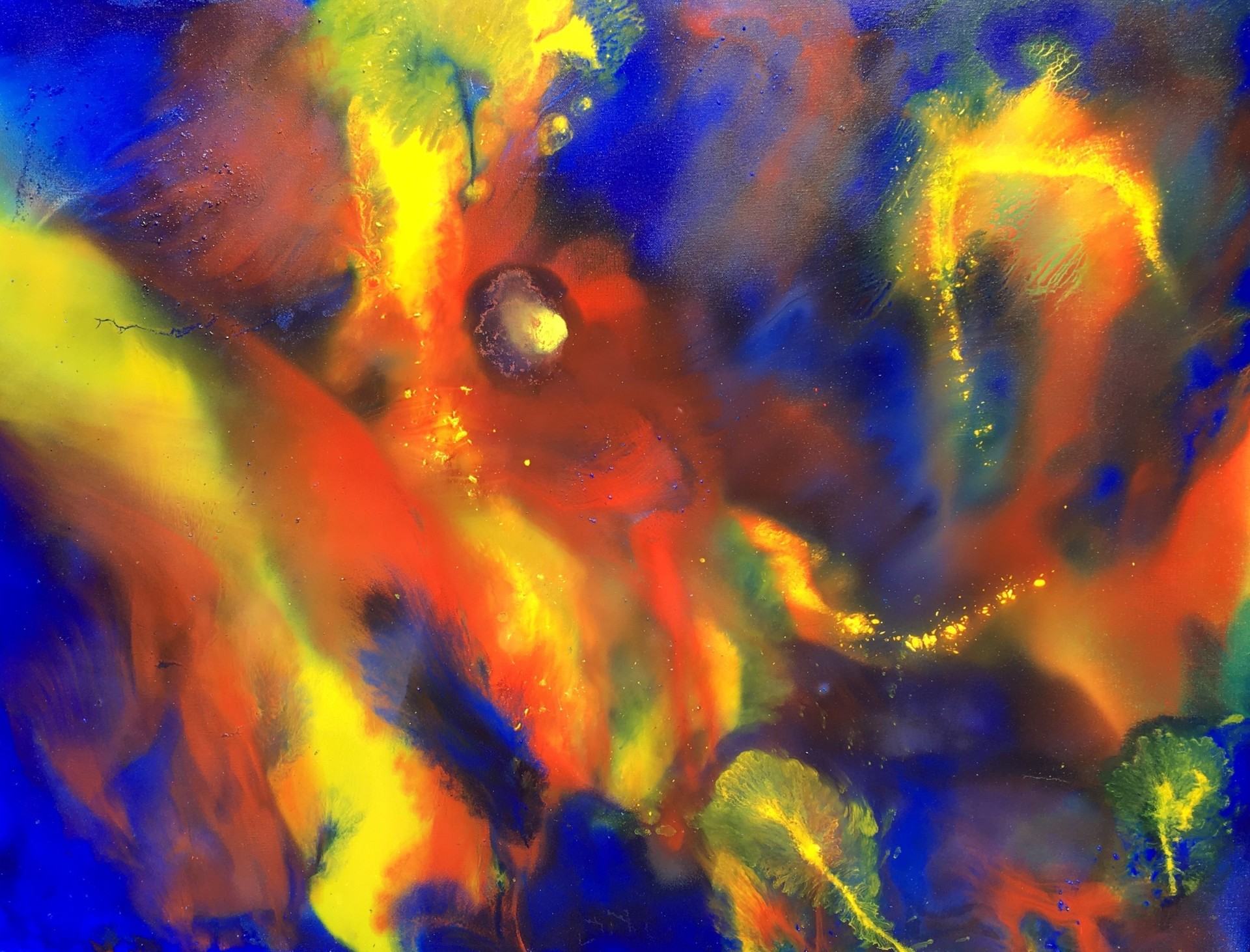 The excitment and colour of the Ekka inspired this piece.
I remember the smell, sound and bright explosions of the fireworks at the Royal National Show in Brisbane.
Great memories of a fun time.
Oil on canvas

76X60X4cm
$450

With Brisbane summer storms arriving, I was inspired to paint the blackening skies, white clouds and the reflecting heat of a Summers day. 
The painting rises upwards to then trickle rain and dust downwards.

​

Oil on canvas
76x60x4cm
​ $600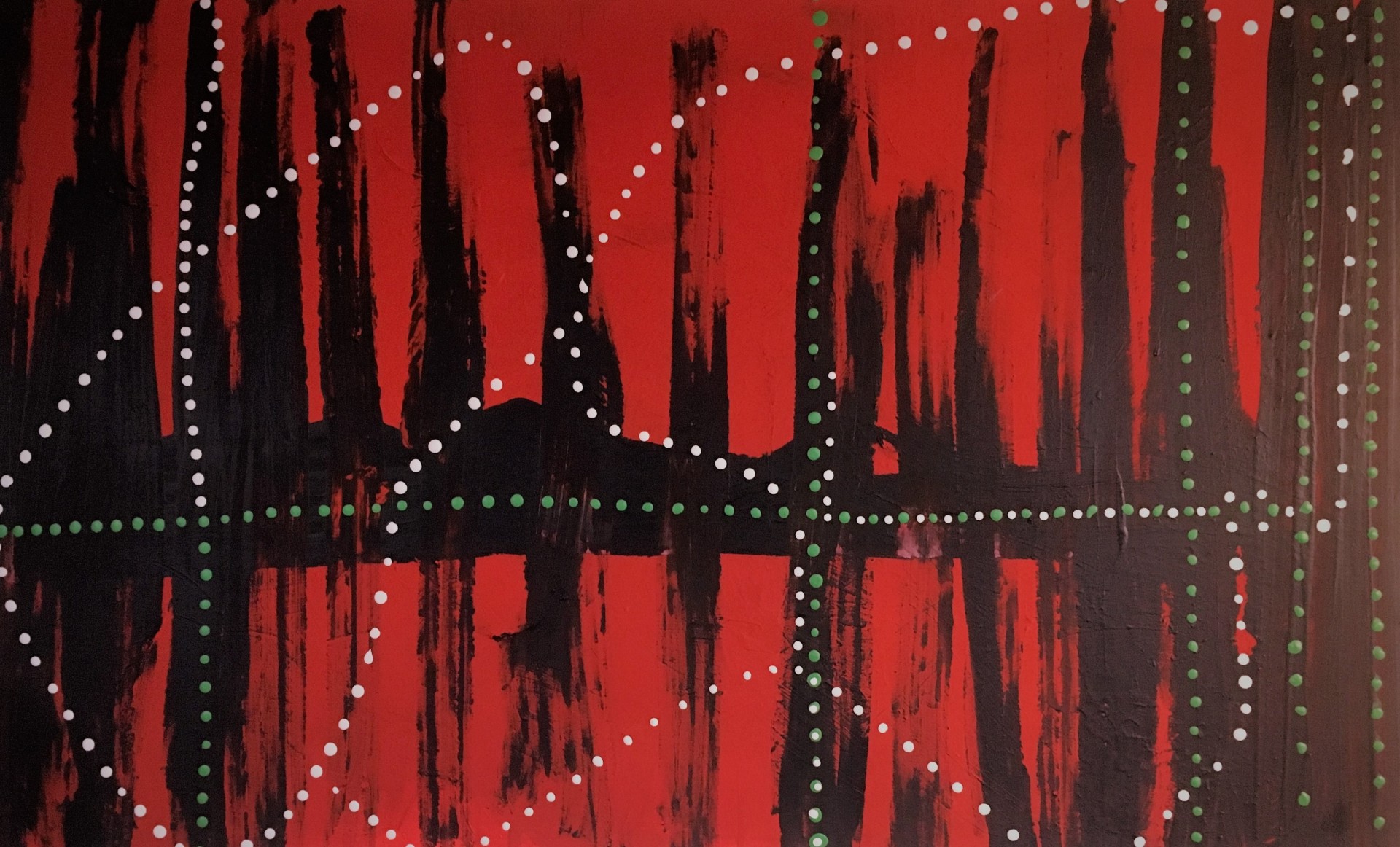 The beauty of The Kimberleys and the colours of the Australian ouback are reflected in this artwork. 
'Links' highlights the complexity and interconnectivity of my Australian heritage.
Oil on canvas

120x75x4 cm